Stages: 15.2 + 5.9 + 15.2 + 5.9 km
maximum height difference
Active people with a strong sense of togetherness
Motivation, team spirit, cohesion, cheering, giving everything for the team - that's the icing on the cake of team competitions!
Four wins! The flexibility in the distance of the stages allows you to form your relay effectively. The highlight of the joint relay marathon is the last few meters, where you celebrate the extraordinary running experience together.
Information
Goodies for your run
Regional organic catering
Varied musical accompaniment
Timing chip in the start number
Further information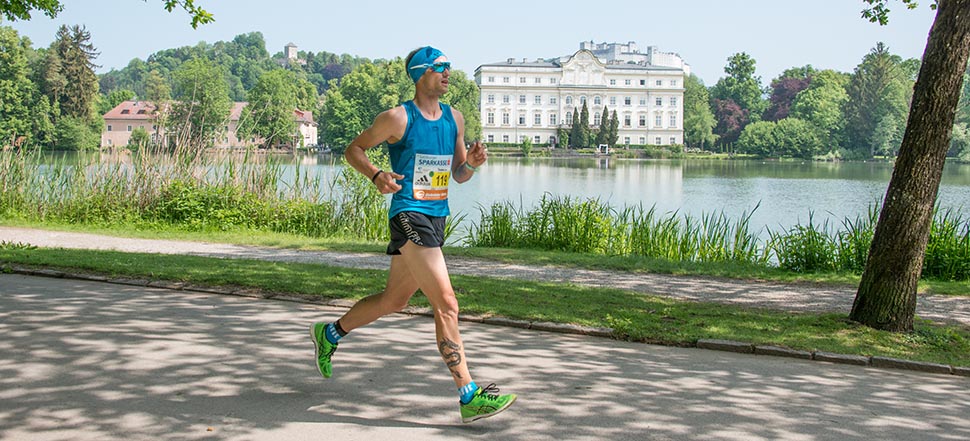 Cancelation & change of registration
Here you will find further information on registration, cancelation and change of registration
Training & Preparation
Everything you need to know, to achieve your best performance.
SportMall
Everything a runner's heart desires can be found at the Sport Mall.
Arrival & Parking
Travel relaxed, carefree and above all sustainable to Salzburg. You actively help shape the day with the least traffic in the city of Mozart.
Partner hotels
You can get hotel offers and information about events in the city of Salzburg from our partners.
A marathon experience in four parts